(Junior) Editor
Spielwork
Amsterdam
What is required?
Relevant writing experience
Basic knowledge of the tech industry
You are able to work well independently
Strong social skills
Critical thinking abilities
Fluent in English (both spoken and written)
What will you get?
€ 2,200 - € 3,000 gross p/m (depending on hours and experience)
40-hour working week
26 vacation days
No working during the weekends
Possibility to follow online courses
What will you do?
40% Writing vacancies
30% Interviewing employees (by phone)
10% Administration and project management
5% Process optimization
10% Internal consultation
5% Content marketing
This vacancy has been created based on interviews with employees to help you get a realistic preview of the job.
Ask a question directly
Britt van Everdingen
Accountmanager
Vacancy
As a (Junior) Editor, you are responsible for Spielwork's core product: vacancies. When a client wants to publish a new vacancy, you get in touch with an employee who is currently in this job position. You have a telephone interview (of approximately 10 minutes) during which you gain a clear picture of the essence of the job. You ask questions to provide an outline of the position which is as honest and concrete as possible. Based on this interview, you draft the vacancy description. You'll be focusing on tech jobs in start-ups/scale-ups. You are part of the editorial team and think along about optimizing the 'content process'. You also contribute to the content strategy. To do this, you write articles and brainstorm about new opportunities for using content as a marketing tool (to attract more potential clients to our platform).
Spielwork's aim is to provide insight into a job position visually and honestly. By managing expectations, we guide job seekers to find a job that really suits them well.
If you enjoy writing a lot and you don't mind getting little guidance and structure, then this is the job for you.
Working week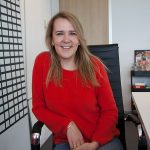 Editor
Frederique Moll
On a good day all the calls go smoothly and I speak to many interesting people about their job.
I have a less enjoyable day when I receive unexpected feedback. I have to deal with that first before I can continue with my planned activities.
08:00

09:00

10:00

11:00

12:00

13:00

14:00

15:00

16:00

17:00

18:00
During a telephone interview with an employee, you notice that it is challenging to get a realistic picture of the day-to-day operations. What do you do?
To get a realistic picture of the job, you plan a call with an employee who has the same job or is closest to it. Prior to this interview, you ask the employee to complete a questionnaire. Based on the answers, you prepare the 'interview'. During this interview, you ask the employee various questions and together you make a calendar.

Sometimes it is difficult for the relevant employee to be specific and not use professional jargon. You can solve this by asking open questions and making appropriate suggestions. You should not be afraid to interrupt people to ask them something. It is important that your questions are to the point, so the interview does not take up too much of the employee's time. You should also be critical because the goal is to create a realistic picture of the job. You then write the vacancy, make sure that all (visual) content has been processed and publish it on www.spielwork.com.
Growth
The growth path within Spielwork is not fixed. Because you work in a team with different disciplines, you also think a lot about subjects that are beyond your field of expertise. The most important advantage of a small, growing company is that you can create your own job. If Spielwork grows fast, you grow with it.
Working at Spielwork
Spielwork was founded in 2016 with the aim of bearing the hallmark of honest, visual vacancies. Realistic vacancies create expectation management and ensure that future employees don't get  any surprises. By providing more insight into daily work, Spielwork hopes to ensure a better match.
HQ in Amsterdam

Active in the Netherlands

30% / 70%

Average age 29

Team of 15 'Spielworkers'

International ambitions
Colleagues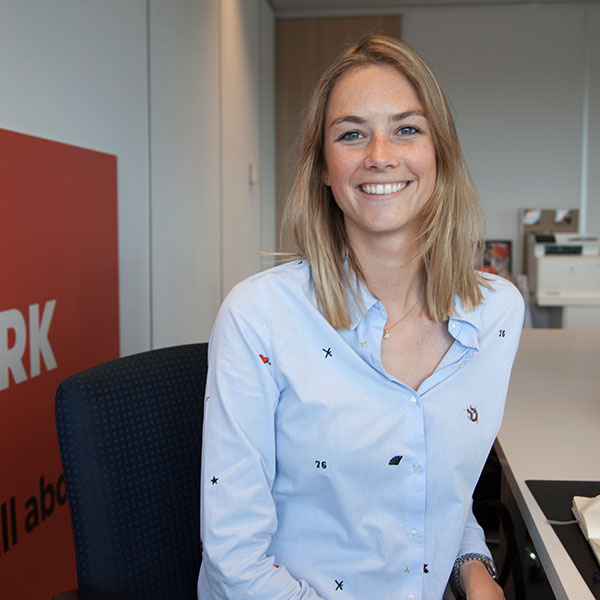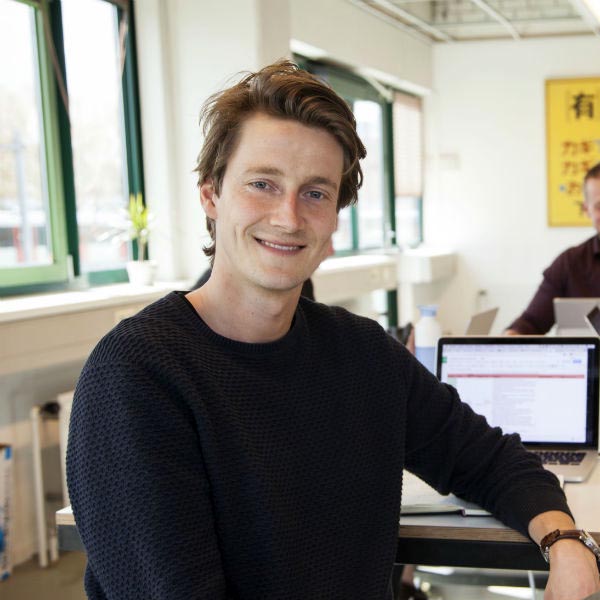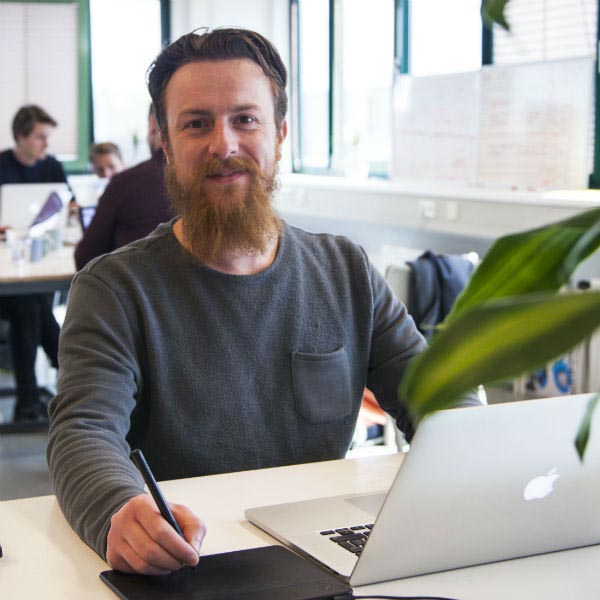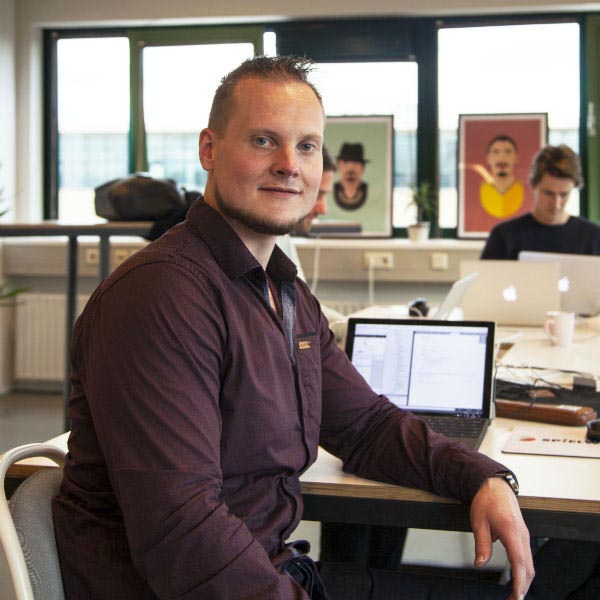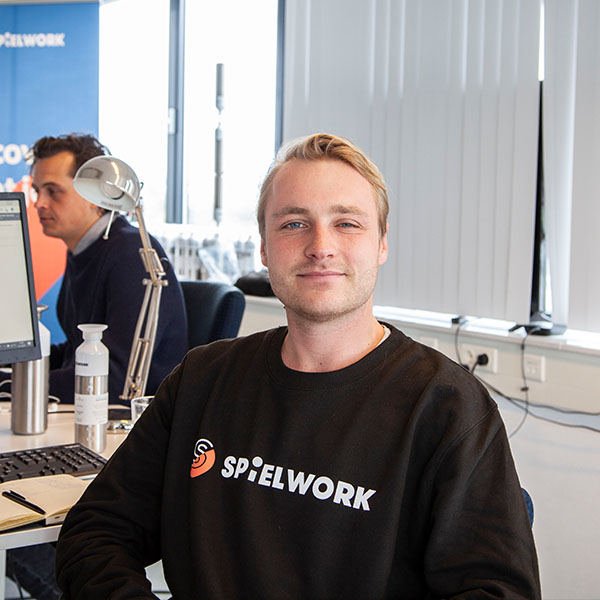 Britt van Everdingen (33) - Account Manager
Why did you decide to work for this company?
I worked in the recruitment industry and applicants often asked me for more explanation about the vacancy. I ended up on the Spielwork website via a friend and was an immediate fan. When Manus pitched all his ideas to me, I wanted to start as soon as possible.
What was your previous job?
Recruitment Consultant.
What do you do in your spare time?
Ice-skating, reading and discovering new restaurants.
Manus Aa (35) - Founder
Why did you decide to work for this company?
I saw a problem in the market and I wanted to fix it. I noticed that after reading a vacancy you still don't understand what a job really entails. Vacancies must be honest, visual and concrete.
What was your previous job?
Tax Specialist at Loyens & Loeff.
What do you do in your spare time?
FIFA, reading books, spending time with my friends and girlfriend, going to the beach and playing with my moms dog.
Kees Klein Hemmink (34) - UX/UI Designer
Why did you decide to work for this company?
I thought it was cool that I could set up the entire Spielwork brand. In addition, I also felt that we could turn it into a sexy brand :)
What was your previous job?
Lead Design at Delight Yoga.
What do you do in your spare time?
I enjoy hanging out with friends and going out with my sons and girlfriend.
Roland Pastoor (37) - Back-End Developer
Why did you decide to work for this company?
Manus and I spoke when Spielwork was just an idea. I was particularly enthusiastic about his vision and enthusiasm and saw its potential.
What was your previous job?
Back-end Developer Sony Music.
Alexander Borstlap (32) - Sales Manager
Why did you decide to work for this company?
I regularly came across vacancies on Facebook and Instagram that were created by Spielwork. The visual vacancies aroused my interest, so I took a look at the site. It was here that I accidentally came across the vacancy for the position I currently hold!
What was your previous job?
Accountmanager Fever-Tree.
What do you do in your spare time?
BBQ, hockey, KUBB and camping.
Application process
Introduction call
Interview
Meeting with founder + assessment
You have the job!