Working at Spielwork
Spielwork was founded in 2016 with the aim of bearing the hallmark of honest, visual vacancies. Realistic vacancies create expectation management and ensure that future employees don't get  any surprises. By providing more insight into daily work, Spielwork hopes to ensure a better match.
" You should not work at Spielwork if you need a lot of structure and you don't like taking initiative. You should start working at Spielwork if you want to learn a lot and enjoy having a lot of responsibility. "
HQ in Amsterdam

Active in the Netherlands

30% / 70%

Average age 29

Team of 15 'Spielworkers'

International ambitions
Why work at Spielwork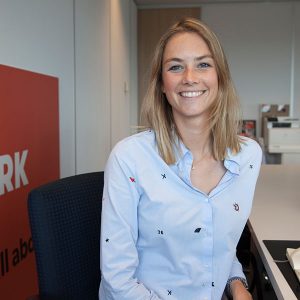 Britt van Everdingen
Account Manager
I worked in the recruitment industry and applicants often asked me for more explanation about the vacancy. I ended up on the Spielwork website via a friend and was an immediate fan. When Manus pitched all his ideas to me, I wanted to start as soon as possible.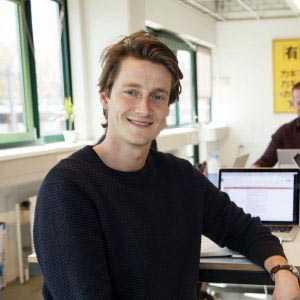 Manus Aa
Founder
I saw a problem in the market and I wanted to fix it. I noticed that after reading a vacancy you still don't understand what a job really entails. Vacancies must be honest, visual and concrete.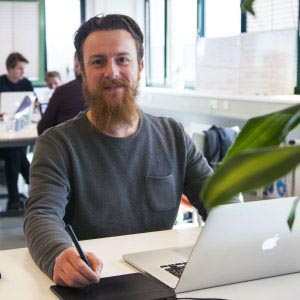 Kees Klein Hemmink
UX/UI Designer
I thought it was cool that I could set up the entire Spielwork brand. In addition, I also felt that we could turn it into a sexy brand :)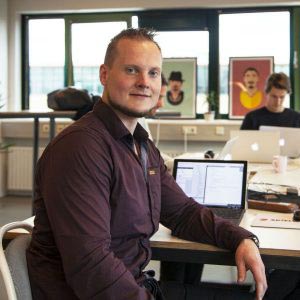 Roland Pastoor
Back-End Developer
Manus and I spoke when Spielwork was just an idea. I was particularly enthusiastic about his vision and enthusiasm and saw its potential.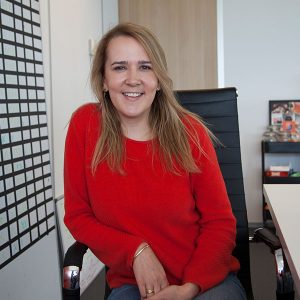 Frederique Moll
Editor
At Spielwork I can not only create the content but also think about the content process. In addition, I find it very interesting to learn more about all the different types of jobs and companies.
Teun Raymakers
Head of Accountmanagement
For a while I saw interesting vacancies on social media via Spielwork. Besides being impressed by the content of the vacancies, it was striking how well the vacancies matched my profile. Spielwork's concept is right on both the demand and supply side. The fact that you really help to make the right match really appeals to me.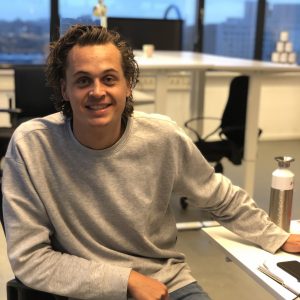 Bart Fleskens
Sales Manager
When I first heard about Spielwork, it immediately sparked my enthusiasm. Sometimes you hear about something and think 'if only I had thought of this'. I had this with Spielwork. In addition, you get to know many new companies in different branches.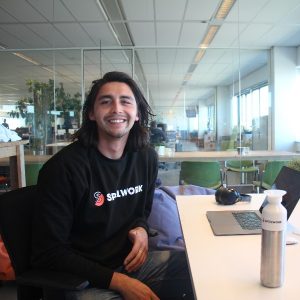 Butch Bauw
Online Marketeer
I think it is important to work with a clear vision that I can identify with. Manus has that and I felt a click that made me want to work with him. In addition, I found out that I enjoy making an impact with a small team.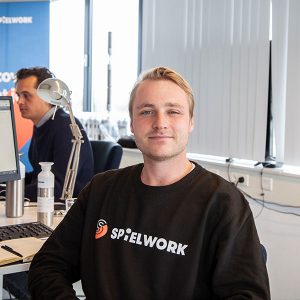 Alexander Borstlap
Sales Manager
I regularly came across vacancies on Facebook and Instagram that were created by Spielwork. The visual vacancies aroused my interest, so I took a look at the site. It was here that I accidentally came across the vacancy for the position I currently hold!
Iris Koning
Editor
I really love writing. In addition to writing, I find content marketing very interesting: how can we put Spielwork better on the map? Moreover, I fully support the mission of Spielwork. No company can do without good employment communication.
Jobs at Spielwork
What is our biggest challenge?
The biggest challenge for Spielwork is to convince as many companies as possible that Spielwork vacancies provide a better match. The more companies become customers, the more jobseekers can discover what a job is really about. To prove our added value we need to collect data. That is why we must measure which jobseekers find a job through Spielwork and whether these turn out to be good matches.
'Prove that the Spielwork vacancies provide a better match.'
Spielwork